Paxton Access Control Near Me
We expertly craft Paxton access control systems, designed specifically for your business. Made to protect your people, properties and everything in-between.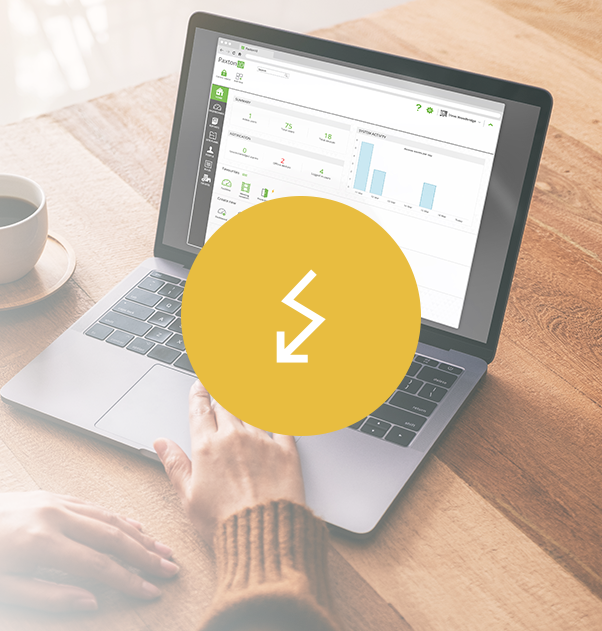 Reduce energy costs at your building with Net2
With energy prices set to soar, Net2 software can control CCTV, fire alarms, lighting and intruder systems to manage energy consumption and improve safety across your site all from one location. Consume less energy by running your building more efficiently through Paxton.
Checkpoint control for COVID secure Sites
Follow health and safety guidelines and help keep visitors and staff entering your building covid-secure with the latest Net2 checkpoint control feature. Create checkpoints where users must be validated before being granted access.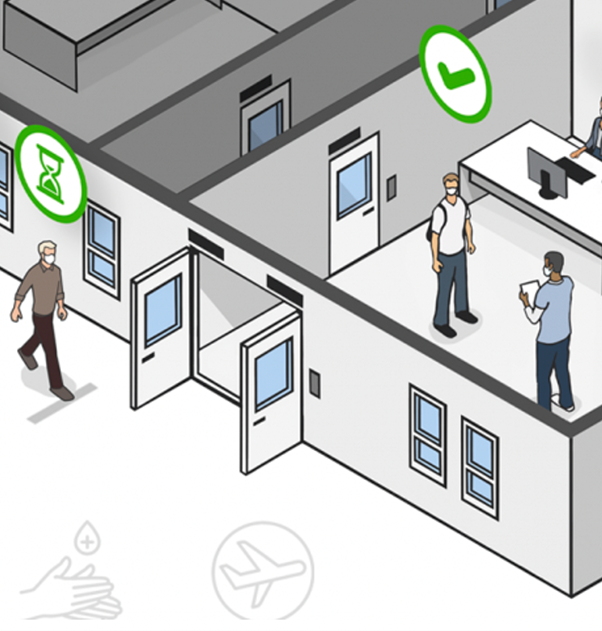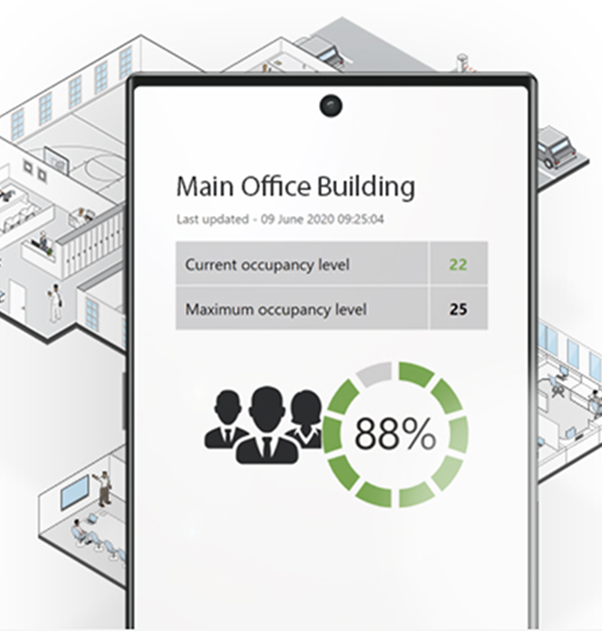 Monitor workplace occupancy management
Paxton's Net2 software allows you to manage and control the maximum number of people allowed in any area around your building at any given time, in accordance with social distancing to make the workplace COVID-secure.
Instant roll call & muster emergency reports
Create reports listing all users currently within a specified area. This is primarily used in the event of an emergency, such as a fire alarm, when it can be used to check that everyone is out of the building.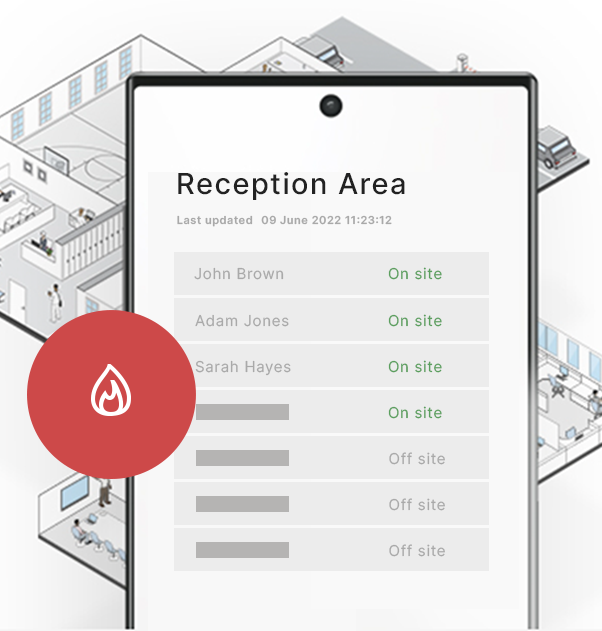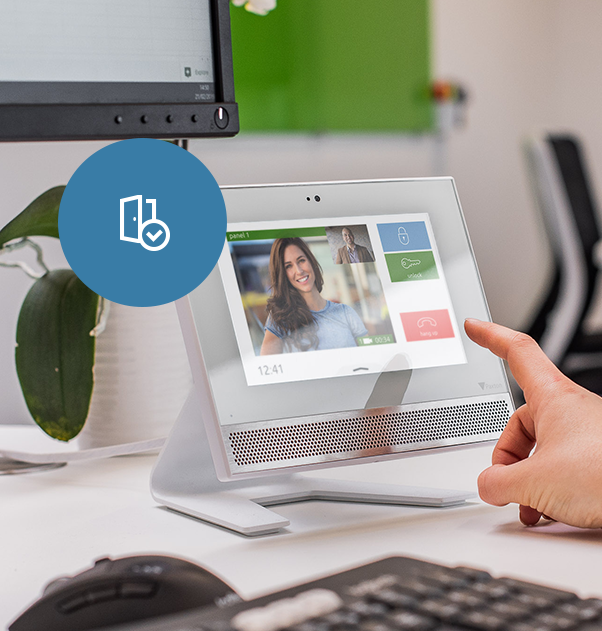 Answer & grant door access from anywhere
Authorise a visitor calling in at your main entrance directly from a smartphone, tablet or browser with SIP compatibility. Link up each phone so that the correct member of staff answers the door, hassle free.
Monitor time, attendance & event reporting
Paxton's Net2 offers you a quick way to monitor staff time and attendance, as well as sick days and holidays throughout the year, in one convenient package. Easily link to your payroll software for an accurate and simple process.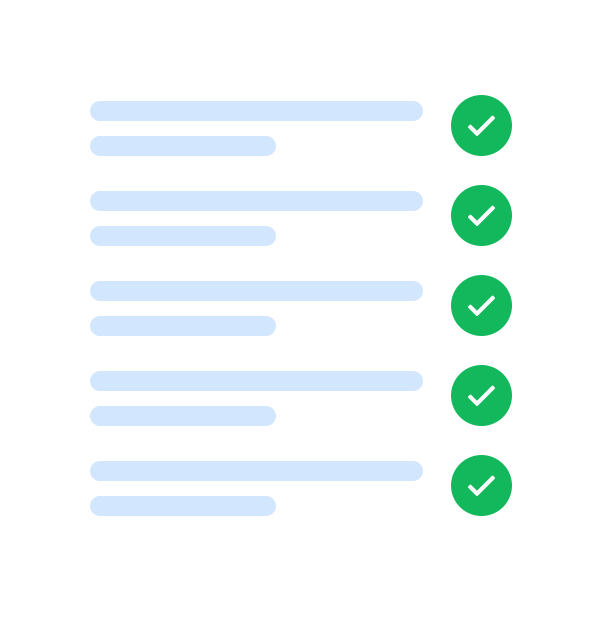 Official Paxton Access control Gold installer, we're more than qualified!
We're a UK seller, providing security solutions for 20+ years.
5 year guarantee on all products & a lifetime on Key Fobs in normal use.
Additional Information
Understanding Access Control and Its Importance for Your Business
Access control refers to the practice of regulating access to physical locations. This can involve managing door access, limiting entry to a building, or establishing specific access schedules. Businesses often use access control to control employee access based on their roles and restrict access for contractors or visitors to sensitive areas within their premises.
The Key Components of an Access Control System
Access control systems offer a high level of flexibility, allowing you to control access to a single door or an entire facility. Typically, an electronic terminal manages access to a specific area. These terminals can use proximity-based methods, such as access cards or fobs, or advanced biometric options like fingerprints or facial recognition.
Benefits of Implementing an Access Control System
Elimination of Keys

Traditional locks with mechanical keys are still widely used, but they come with potential issues. For instance, if an employee loses their keys, it poses a significant security risk, requiring the replacement of locks and keys. In contrast, electronic access control systems allow for quick adjustments to access permissions when a card or fob is lost or stolen, enhancing security without major disruptions.

Audit Trail

Keys do not provide an audit trail, making it impossible to track who has entered your building and where they have been. Electronic access control systems offer detailed records of entries, exits, and locations visited, providing valuable insights for security and management.

Simplified Key Management

In large premises, staff may need to carry multiple keys, leading to confusion and security concerns if keys are lost. Electronic access control eliminates the need for physical keys, as users can access all authorised areas with a single card or fob. Biometric systems, such as fingerprint or facial recognition, offer seamless access control.

Enhanced Security and Control

Electronic access control systems offer higher security levels compared to traditional locks. They also provide granular control over access to specific areas within your premises.

Customised Access

Visitors can be restricted to specific areas and must be accompanied by authorised personnel to access secure locations. Access can also be restricted based on job roles, ensuring only relevant employees can enter specific areas. Additionally, time-based restrictions can be implemented to limit access during non-working hours.
Types of Access Control Systems
Discretionary Access Control (DAC)

DAC offers total control over access and is suitable for small properties with limited entry points. However, it can be less restrictive, as individuals with access can grant it to others.

Mandatory Access Control (MAC)

MAC is the strictest system, commonly used in high-security environments. It grants access based on administrator-defined permissions and requires individual profiles for different access levels.

Role-based Action Control (RBAC)

RBAC assigns access based on job roles within the organisation, offering simplicity and ease of setup.

Rule-Based Access Control

Rule-based systems grant access based on specific rules and restrictions, allowing for flexible access management.
Choosing the Right Access Control System
Selecting the ideal access control system depends on your business's nature, size, and security requirements. At Access Control Near Me, our team specialises in tailoring access control solutions to meet your unique needs. We offer professional installation and comprehensive support to ensure the security and efficiency of your business premises. Contact us for more information on our products and services.